A Valentine's Day Menu to Spark Romance from Expert Electrical
If food is the way to your Valentine's heart, then why not create a delicious romantic dinner for two and celebrate Valentine's Day at home. Lovingly prepare your Valentine's Day menu using Food prep products from Expert.ie
~ Starters ~
Hearty Roasted Red Pepper Soup using the Morphy Richards Soup Maker
Ingredients:
2 Tbsp Olive Oil
160g Onion
1 clove Garlic
200g Carrot
400g Red pepper
300g Tomatoes
1 Vegetable Stock
900ml Water
Pinch Salt & Pepper
Steps
In a roasting tin add the chopped onion, carrot and red pepper skin side up, garlic and tomatoes
Drizzle the olive oil and season with salt and pepper
Roast for 20 – 30 minutes at 200oc / Gas Mark 6 in a preheated oven
Carefully spoon the roasted vegetables into the jug along with and vegetable stock cube
Fill with water up to the 'MAX' mark
Attach the lid to the jug, Using the 'Mode' button, select the "Smooth" setting
The Soup Maker will beep to indicate when the soup is ready, Turn off at the power socket, carefully remove the Lid, season to taste with salt and pepper and serve. Serves 4.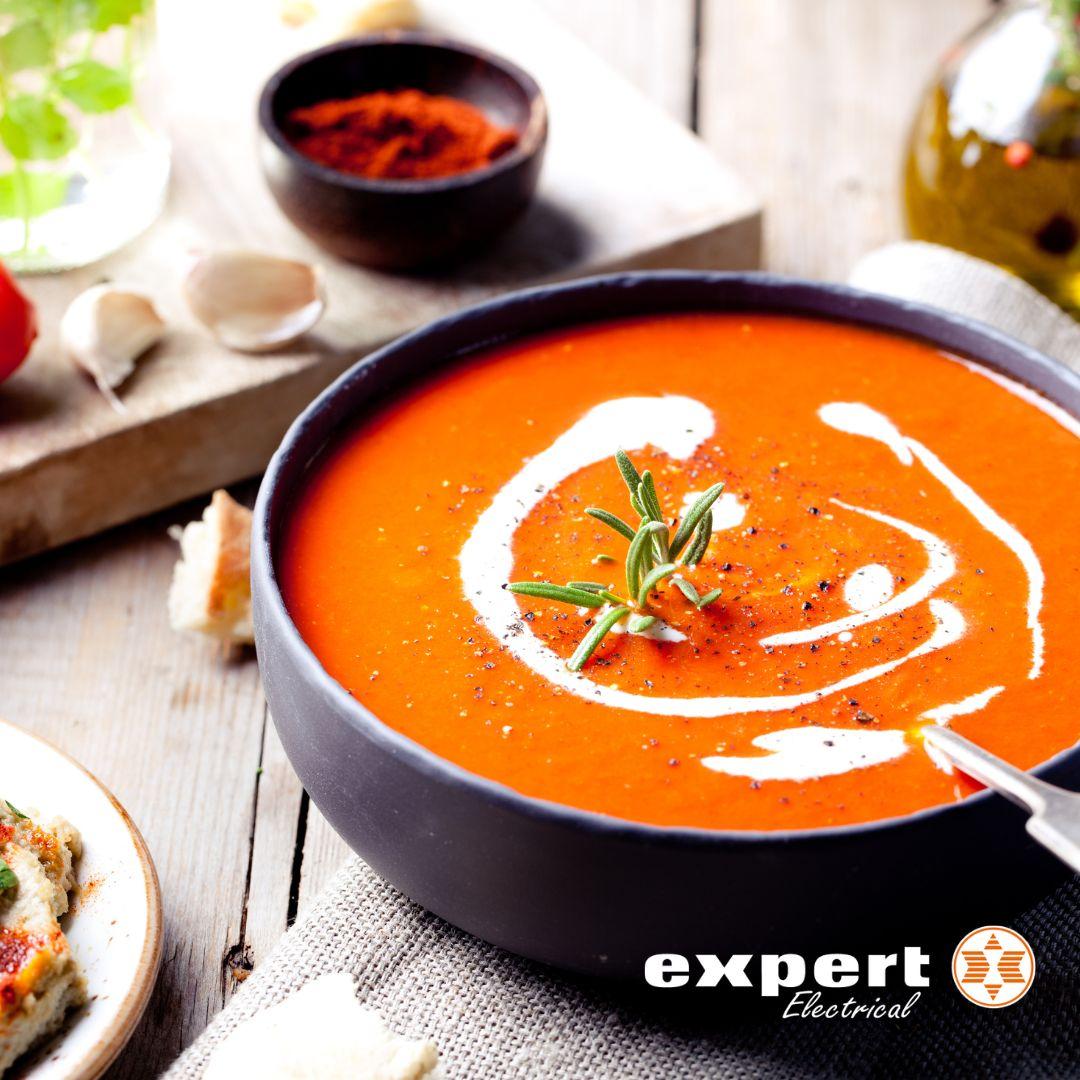 ~ Main Course ~
For the Main event what's more romantic than sharing a piece of your heart – shaped pizza with your Valentine. Create a delicious thin crust Italian pizza dough using your KitchenAidMixer.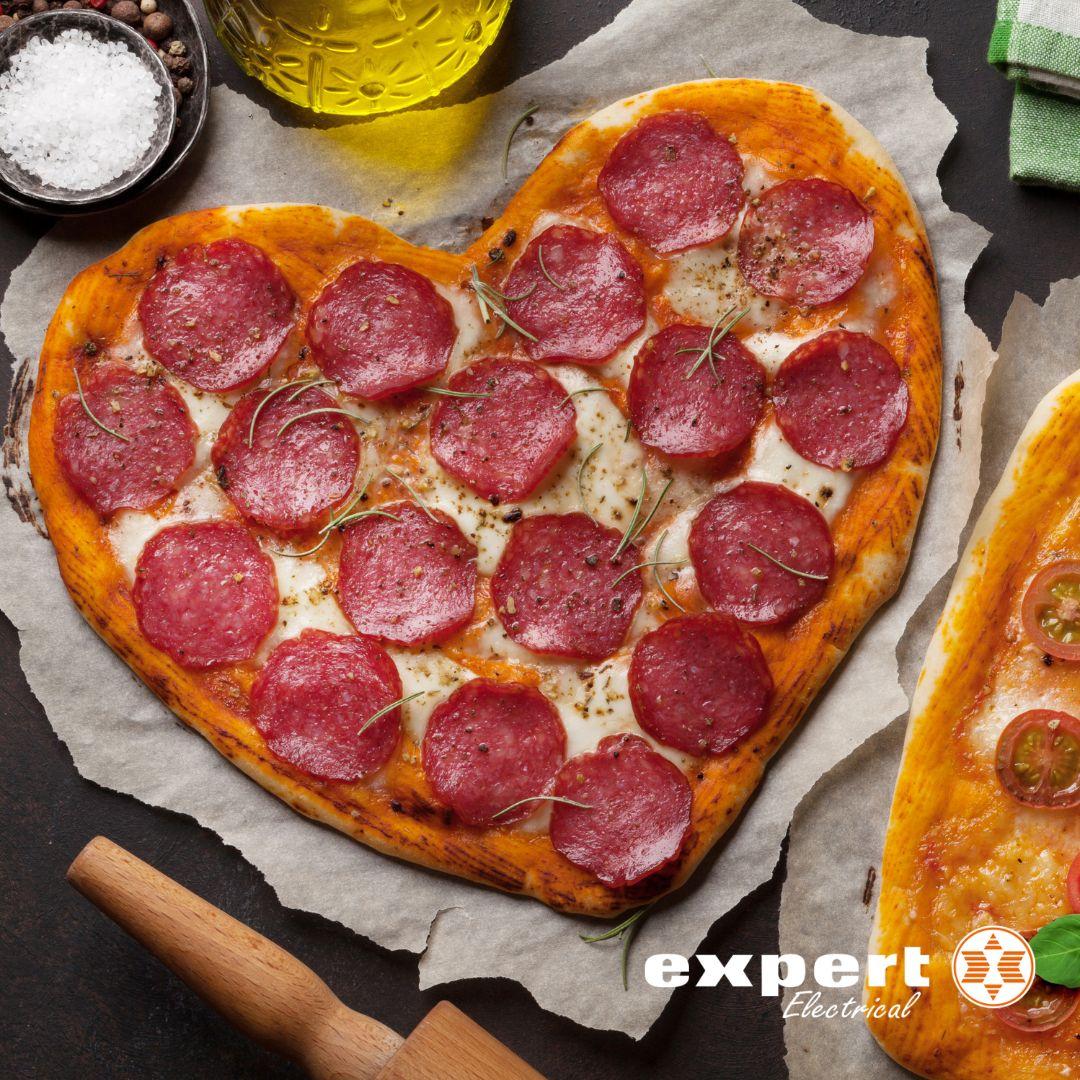 ~ Dessert ~
Chocolate Covered Strawberry Sorbet
They say keep the best for last! Pair chocolate covered strawberries with Delicious Chocolate Covered Strawberry Sorbet made with the Ninja Ice Cream Maker from Expert.ie The perfect romantic dessert.
Ingredients
450g fresh ripe strawberries, trimmed, cut in quarters
79ml hot water
50g granulated sugar
1 tablespoon cocoa powder
1/2 tablespoon lemon juice

a pinch sea salt
Steps
Place all ingredients in a blender pitcher and blend on high for 1 minute or until the mixture is smooth.

Pour the mixture through a fine-mesh strainer into an empty CREAMi™ Pint. Place storage lid on pint and freeze for 24 hours

Remove pint from freezer and remove lid from pint. Place pint in outer bowl, install Creamerizer™ Paddle onto outer bowl lid, and lock the lid assembly on the outer bowl. Place bowl assembly on motor base and twist the handle right to raise the platform and lock in place.

Select SORBET

When processing is complete, remove sorbet from pint and serve immediately.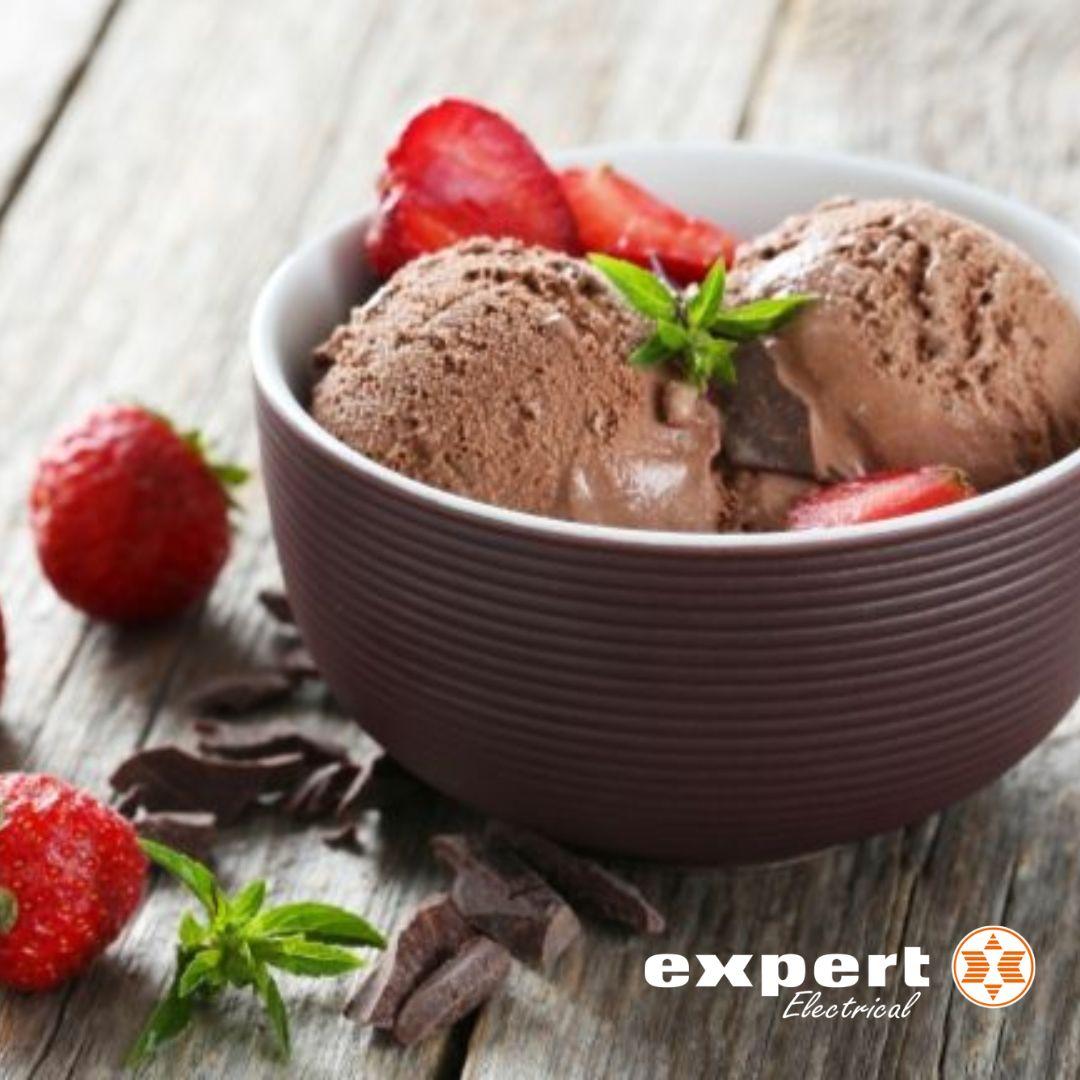 ---
About Expert Electrical
Expert Electrical is Ireland's largest electrical retailer with 67 Expert stores located nationwide.
Expert Electrical Stores are locally owned and run, provides hundreds of jobs in local communities across Ireland, by shopping at Expert Electrical you are supporting local. Find your local Expert here.
We work with the leading industry brands to bring our customers the latest in technology and appliances. We pride ourselves on our product knowledge and the high level of customer service that we provide to our customers.
Recent Posts
It is that time of year again where we need to start preparing for a new school year. Whether you …

We are proud to announce that we have selected AsIAm, Ireland's national autism charity as our char …

Making a chocolate Easter egg is a fun and creative way to celebrate the Easter holiday, and it is …